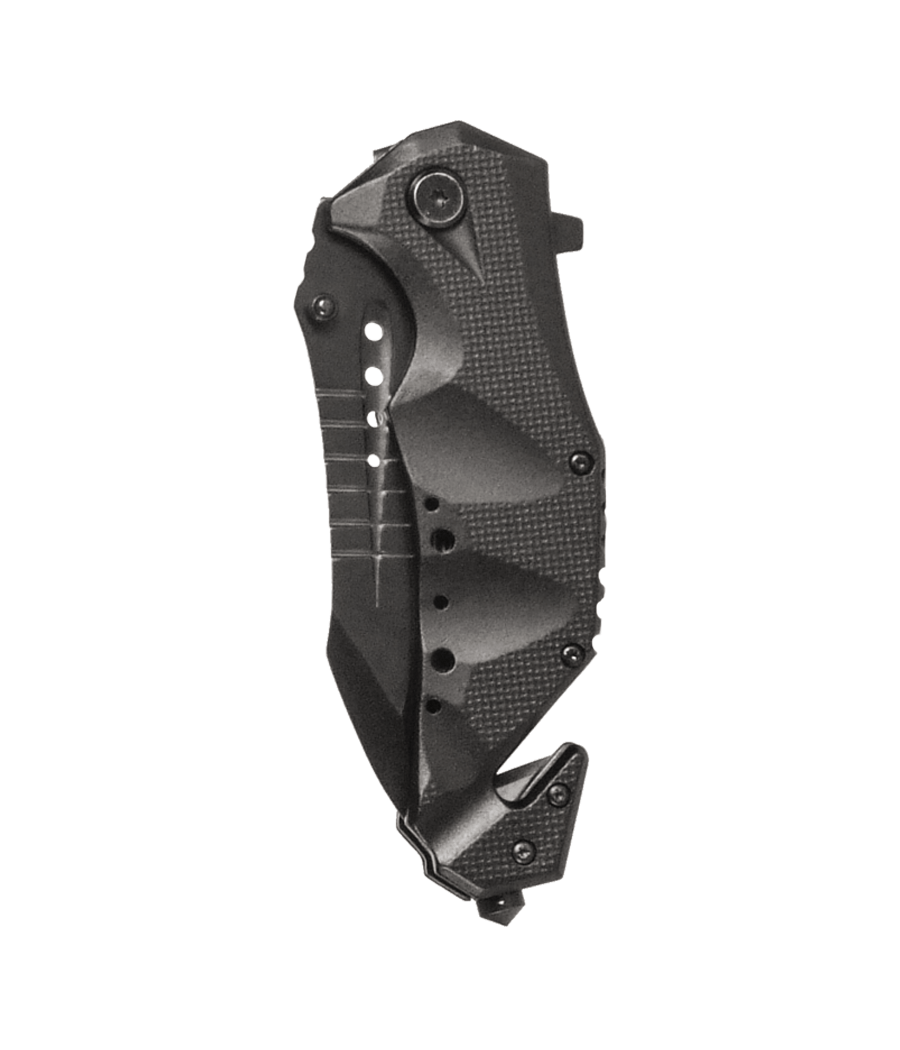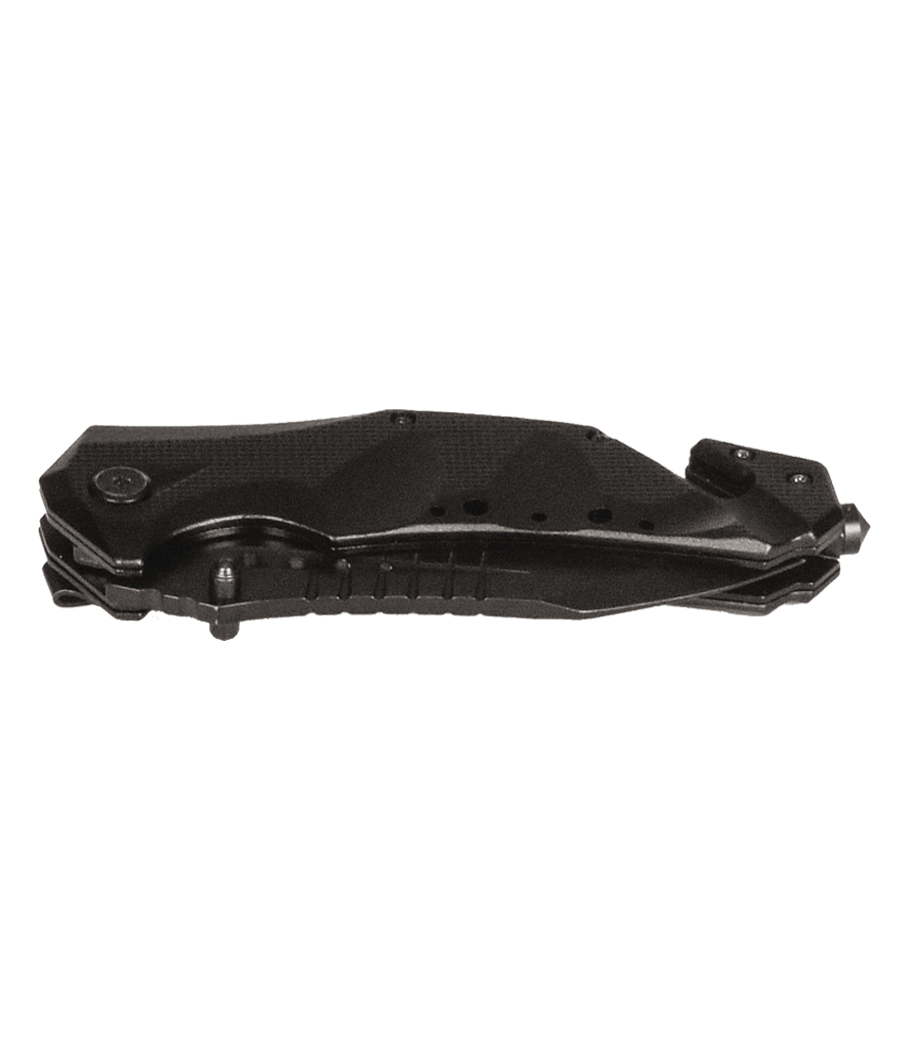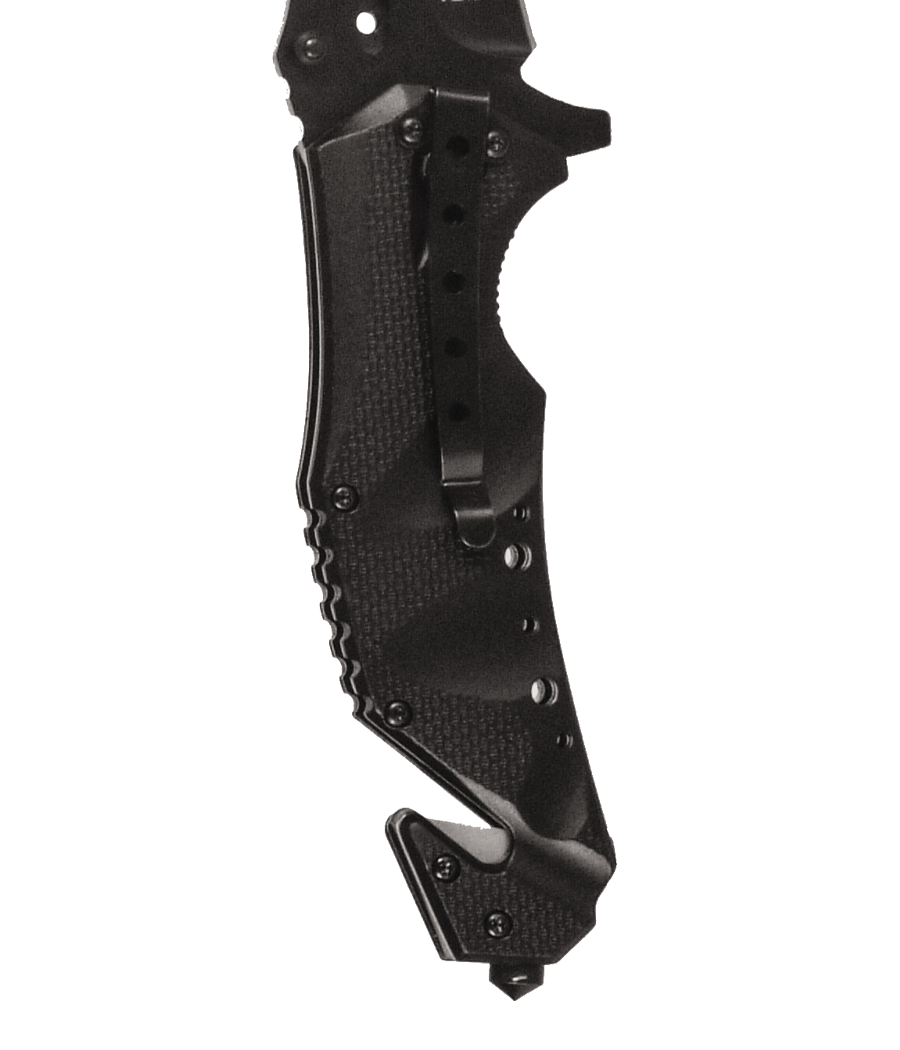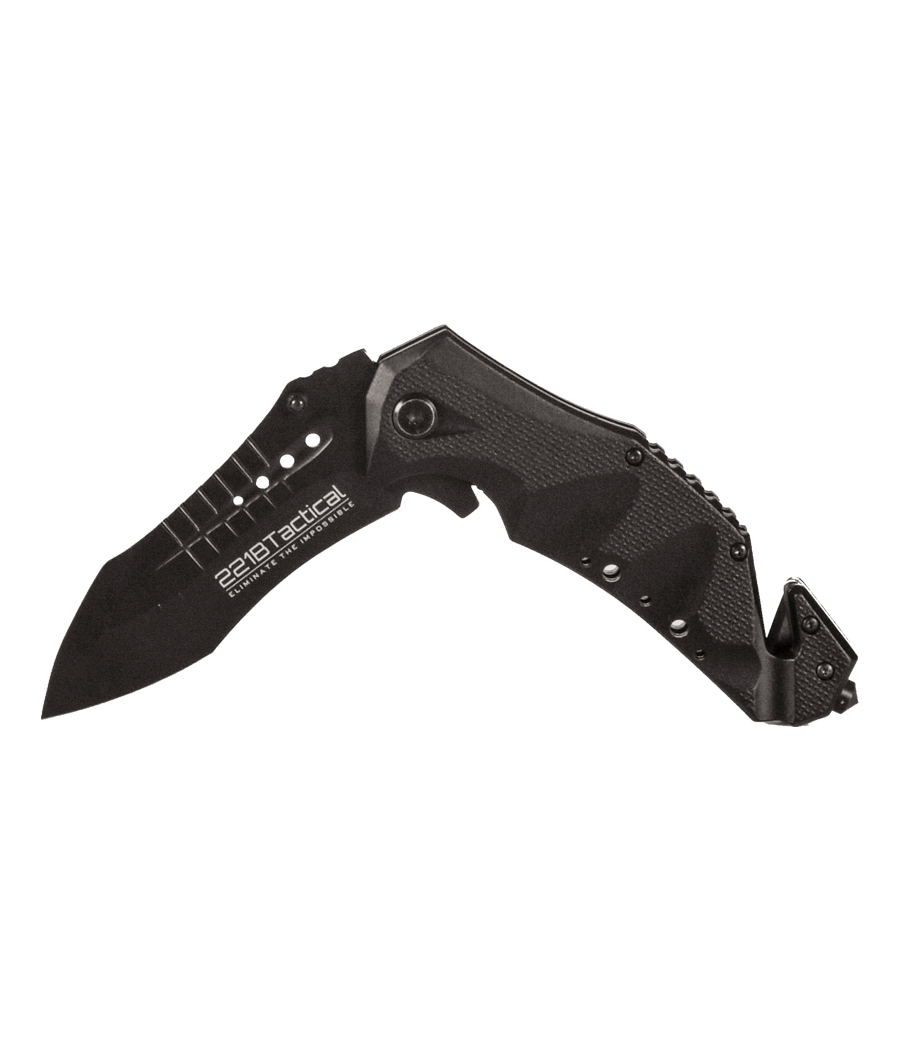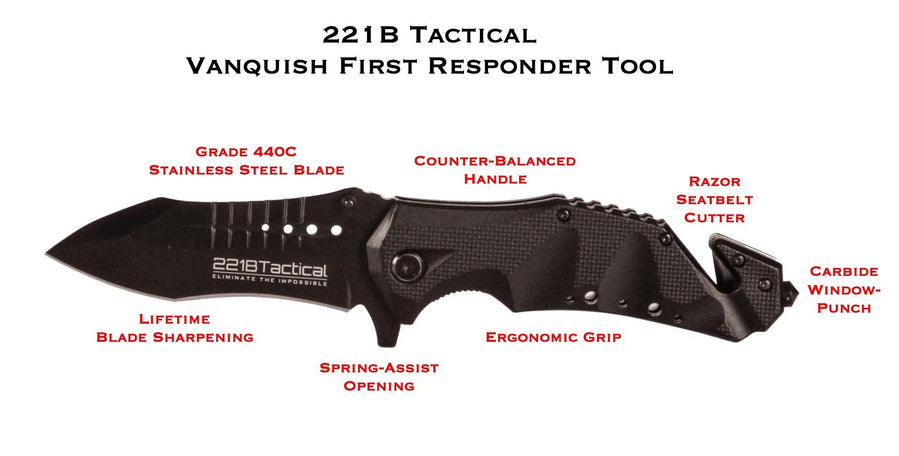 Vanquish First Responder Tool by 221B Tactical
carro-6168137

Fast Delivery

Easy Returns

Free shipping on US orders over $55
Description
Fulfilled by our friends at 221B Tactical
FEATURES
Carbide Window-Punch

Razor Seatbelt Cutter

420HC Stainless Steel Blade

Spring-Assist Opening
BENEFITS
Ergonomic grip for a more natural feel

Counter-balance handle to improved control

Carbide window-punch

Razor seatbelt cutter
Whether it's to cut a seatbelt to pull someone from a burning vehicle, break glass to enter a vehicle or structure to perform a rescue, or defend yourself....The Vanquish First Responder Tool WILL get the job done!
With an ultra strong Grade 420HC Stainless Steel blade, spring-assist opening, ultra strong construction, counter-balanced handle and a custom-feel, ergonomic grip designed to enhance your handle and feel of the tool while in your hand, this will be the nicest FEELING tool you have ever held!
The Vanquish First Responder Knife with Seat Belt Cutter and Window Punch Tool IS the ultimate first responder tool that you'll KNOW you can depend on in ANY situation!
NOTE: The Vanquish First Responder Tool was chosen specifically by our Founder, Officer Suresh Madhavan, based on his 13 years of experience as a police officer and a lifelong outdoorsman. 221B Tactical will stand behind this tool 100% for as long as you own it against any manufacturer defects. We also offer free blade sharpening for as long as you own your tool (just pay shipping and handling).
Also know that this item may arrive with some oil/lubricant on it which is put on at the factory prior to shipping. This aides in the operation of the tool. Thank you.
*Due to new regulations by the Australian government, spring-assisted knives are now prohibited from importation into Australia. Due to this restriction we will be unable to offer our Vanquish First Responder Tool to Australian customers. Sorry about that. Thank you for your understanding.
Vanquish First Responder Tool by 221B Tactical