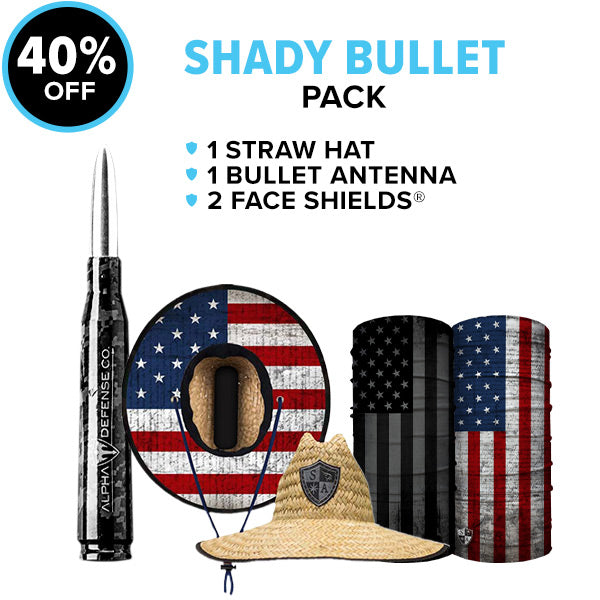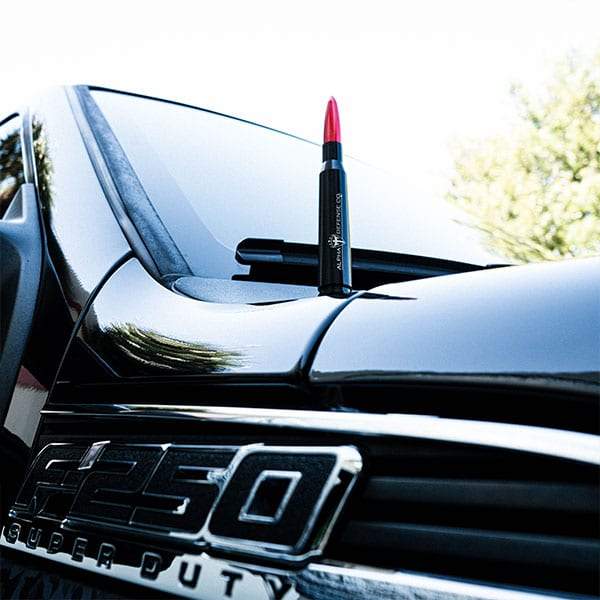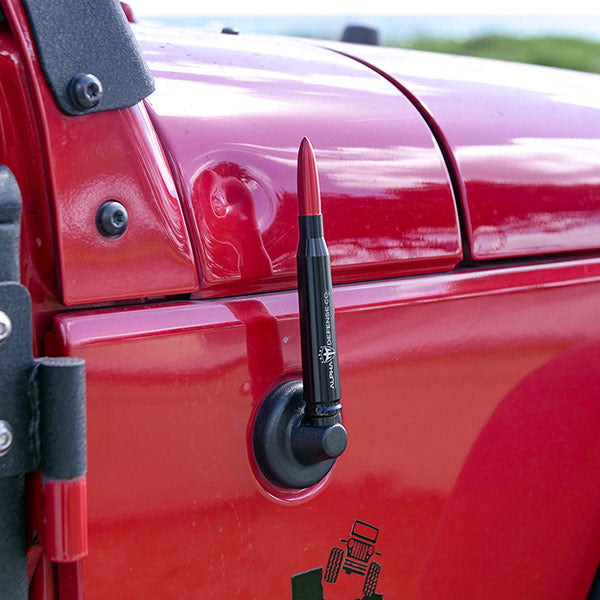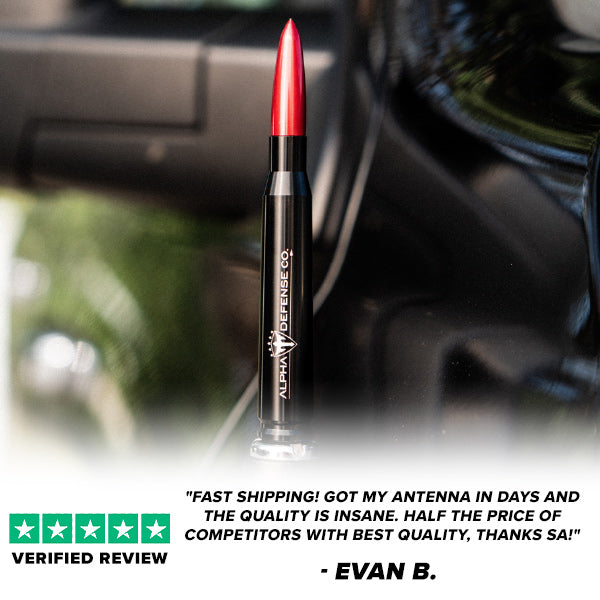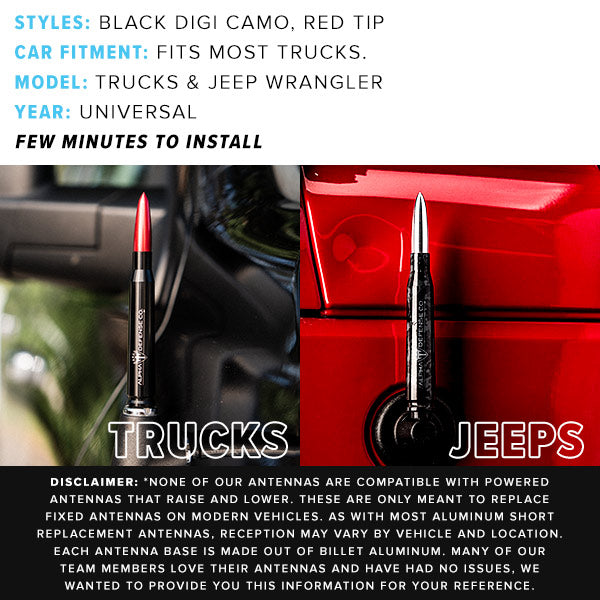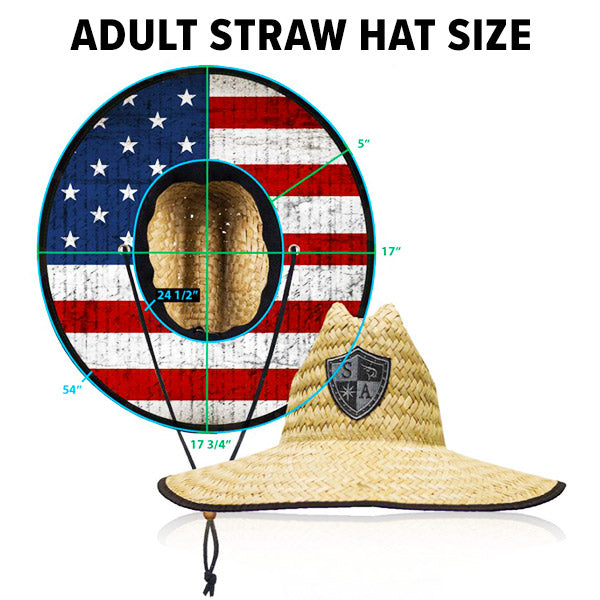 SHADY BULLET PACK
DA-P88199

Fast Delivery

Easy Returns

Free shipping on US orders over $55
Description
Bullet Antenna Details:
.50 Cal Bullet Shaped Aluminum 5″ Antenna – Fitment will fit MOST makes & models of screw on antennas (OEM Factory Threaded Antenna). Kit will Include (1) 5″ Bullet Antenna and a set of adaptor screws. Please refer to adapter screws diagram to confirm compatibility.
*Installs in minutes without special tools.*
Material: Aluminum (Hard Anodize)
Size: 5.5 Inches
Colors: Red, Blue, Silver, Black
Car Fitment: Fits Most Trucks. Temporarily Not Chevrolet or GMC
Model: Trucks & Jeep Wrangler
Year: Universal
Disclaimer: **None of our antennas are compatible with powered antennas that raise and lower. These are only meant to replace fixed antennas on modern vehicles. As with most aluminum short replacement antennas, reception may vary by vehicle and location. Each antenna base is made out of billet aluminum. Many of our Squad members love their antennas and have had no issues, we wanted to provide you this information for your reference.
Build Your Pack
Select a
Product
Under Brim Straw Hat | American Flag 2.0 | Black
Under Brim Straw Hat | American Flag 2.0
Under Brim Straw Hat | Blackout American Flag 2.0
Under Brim Straw Hat | Patriot Military Camo 2.0
Under Brim Straw Hat | Neon Flag
Under Brim Straw Hat | Reel Mahi
Under Brim Straw Hat | Rasta 2.0
Under Brim Straw Hat | Sunflower 2.0
Under Brim Straw Hat| Tidal Waves 2.0
Under Brim Straw Hat | Surge Military Camo 2.0
Under Brim Straw Hat | Polynesian Tribal 2.0
Under Brim Straw Hat | Tiger Palms 2.0
Under Brim Straw Hat | Sandy 2.0
Under Brim Straw Hat | Life's A Beach
Under Brim Straw Hat | Hawaiian Floral 2.0
Ladder Under Brim Straw Hat | American Flag
Ladder Under Brim Straw Hat | Fire Military Camo
Ladder Under Brim Straw Hat | Blackout American Flag
Ladder Under Brim Straw Hat | Snow Military Camo
Ladder Under Brim Straw Hat| Patriot Military Camo
Kids Under Brim Straw Hat | Monkey
Kids Under Brim Straw Hat | Unicorn
Kids Under Brim Straw Hat | Ice Cream
Kids Under Brim Straw Hat | Sunflower
Kids Under Brim Straw Hat | Rave
Kids Under Brim Straw Hat | Snow Military Camo