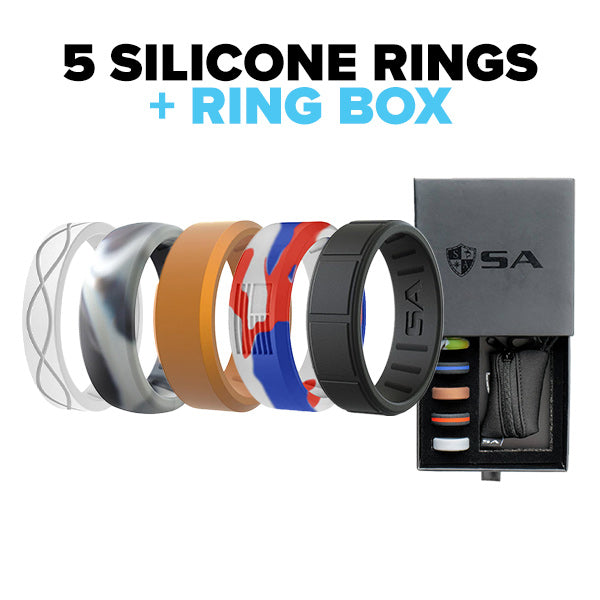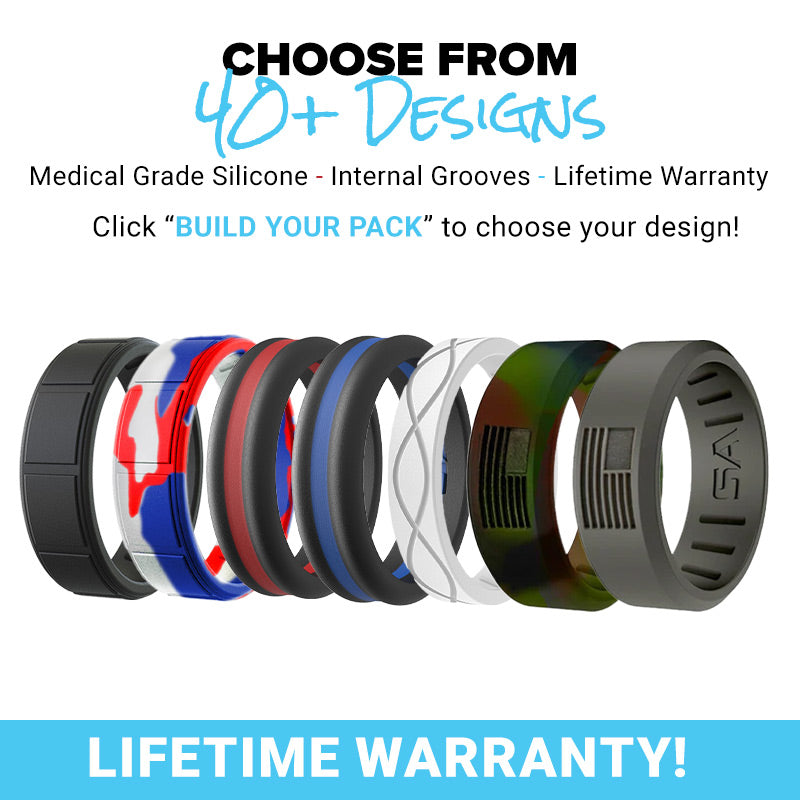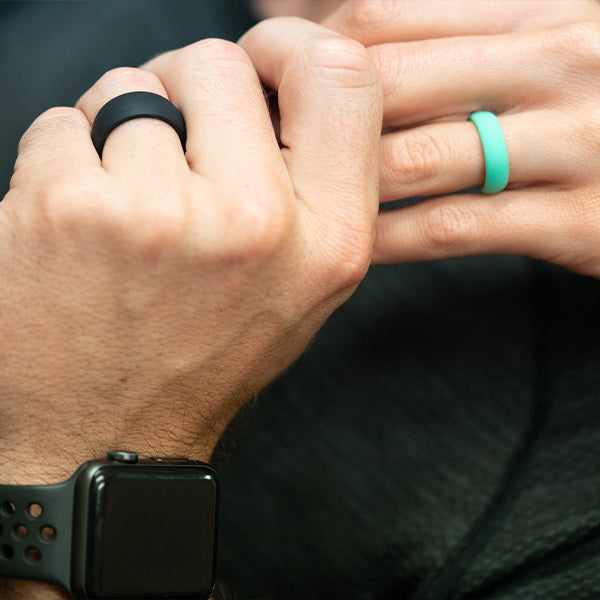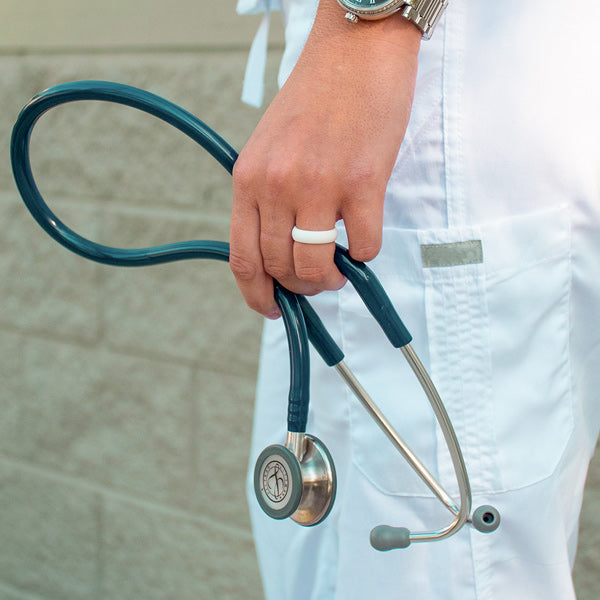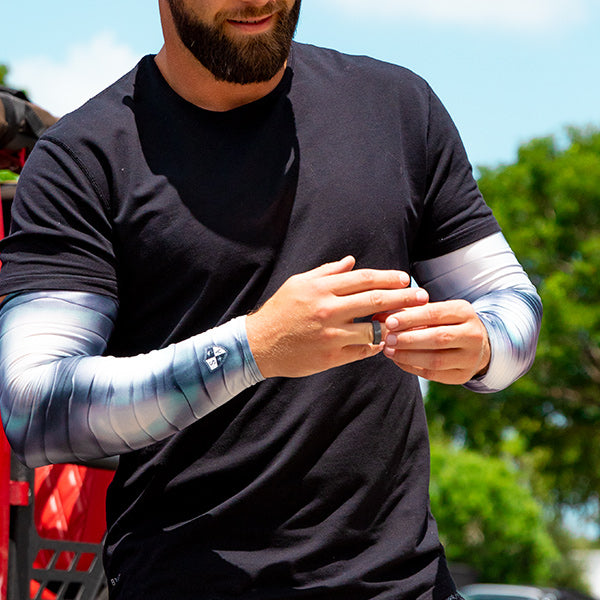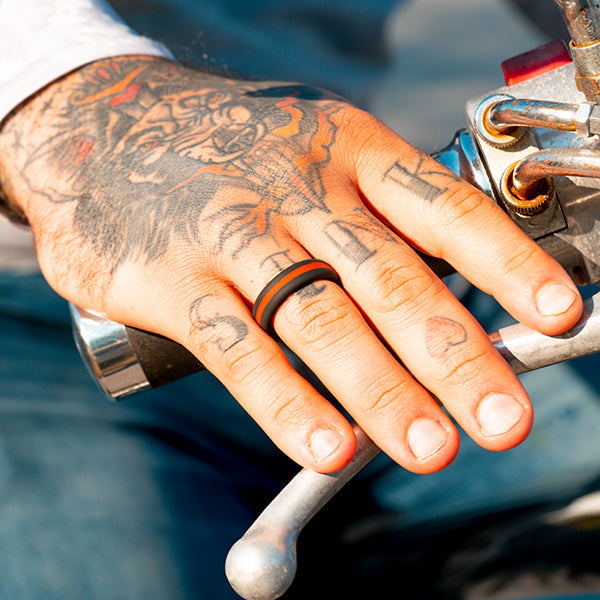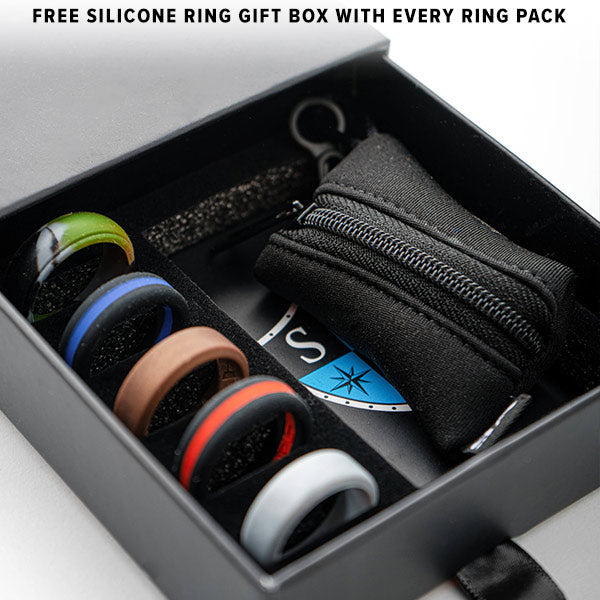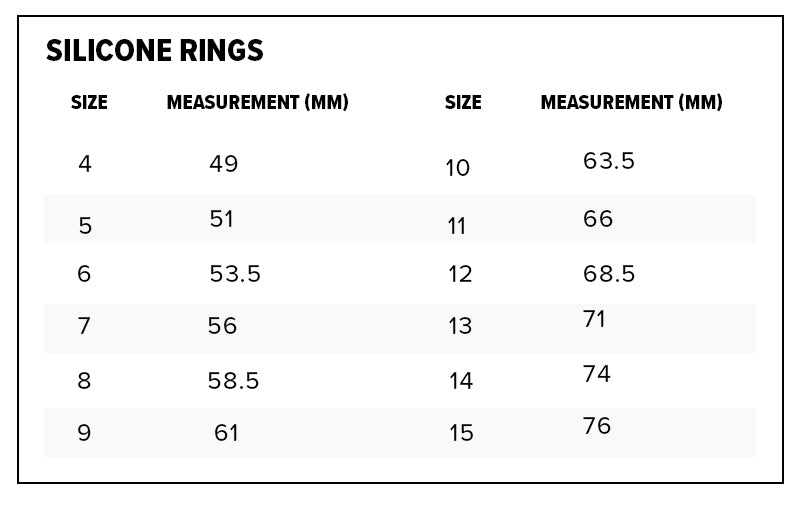 5 SILICONE RINGS +
RING BOX
SA-P89506

Fast Delivery

Easy Returns

Free shipping on US orders over $55
Description
SA Silicone Rings are the safest and most comfortable rings you can get. Keep your hands safe when you're on any adventure, whether you're fishing, hunting, playing sports or working. SA Silicone Rings are designed with your comfort and safety in mind.
Features
+
• Indentations on the inner ring band keeps moisture out and allows air to flow in for maximum comfort- Lightweight
• Exclusive Tru-Fit™ technology for flexible design that moves when you move
• Made of medical grade silicone for extreme durability
• Hypo-allergenic silicone

Protection
+
• Engineered to break away if under dangerous pressure to keep your fingers safe. Safest alternative to a metal ring.
Material
+
• Medical Grade Silicone
Size
+
• Standard Fit
• Sizes 4-15

Build Your Pack
Select a
Product
Silicone Ring | Gear | Black
Silicone Ring | Chisel | Black
Silicone Ring | Chisel | Silver
Silicone Ring | Chisel | Black | Flag
Silicone Ring | Chisel | Dark Grey | Flag
Silicone Ring | 2 Tone | Black/Red
Silicone Ring | 2 Tone | Black/Royal
SILICONE RING | GEAR | BLACK CAMO
Silicone Ring | Gear | USA Camo
Silicone Ring | Chisel | Dark Grey | Canada Flag
Silicone Ring | Chisel | Bronze
Silicone Ring | Classic | Dark Grey
Silicone Ring | Classic | Black
Silicone Ring | Tread | Black
Silicone Ring | Tread | Green
Silicone Ring | Gear | Rasta Camo
Silicone Ring | Classic | Marble
Silicone Ring | Chisel | Green Camo | Flag
Silicone Ring | Infinity | White
Silicone Ring | Speckle | Black/Grey
Silicone Ring | Infinity | Aqua
Silicone Ring | Classic | Aqua/White Marble
Silicone Ring | Classic | Iridescent
Silicone Ring | Classic | Grey Camo
Silicone Ring | Pearl | Aqua
Silicone Ring | Rope | White
Silicone Ring | Classic | Silver
Silicone Ring | Classic | Pink
Silicone Ring | Rope | Black
Silicone Ring | Pearl | White
Silicone Ring | Classic | Black
SILICONE RING | CLASSIC | WATERCOLOR MARBLE
Silicone Ring | Thin Classic | Aqua
Silicone Ring | Thin Classic | Black
Silicone Ring | Thin Classic | Bronze
Silicone Ring | Rope | Aqua
Silicone Ring | Speckle | White/Grey
Silicone Ring | Bevel | Silver
Silicone Ring | 2 Tone | Black/Bronze
SILICONE RING | GEAR | GREEN CAMO
Silicone Ring | Classic | Bronze
Silicone Ring | Bevel | Dark Silver
Silicone Ring | Gear | Black